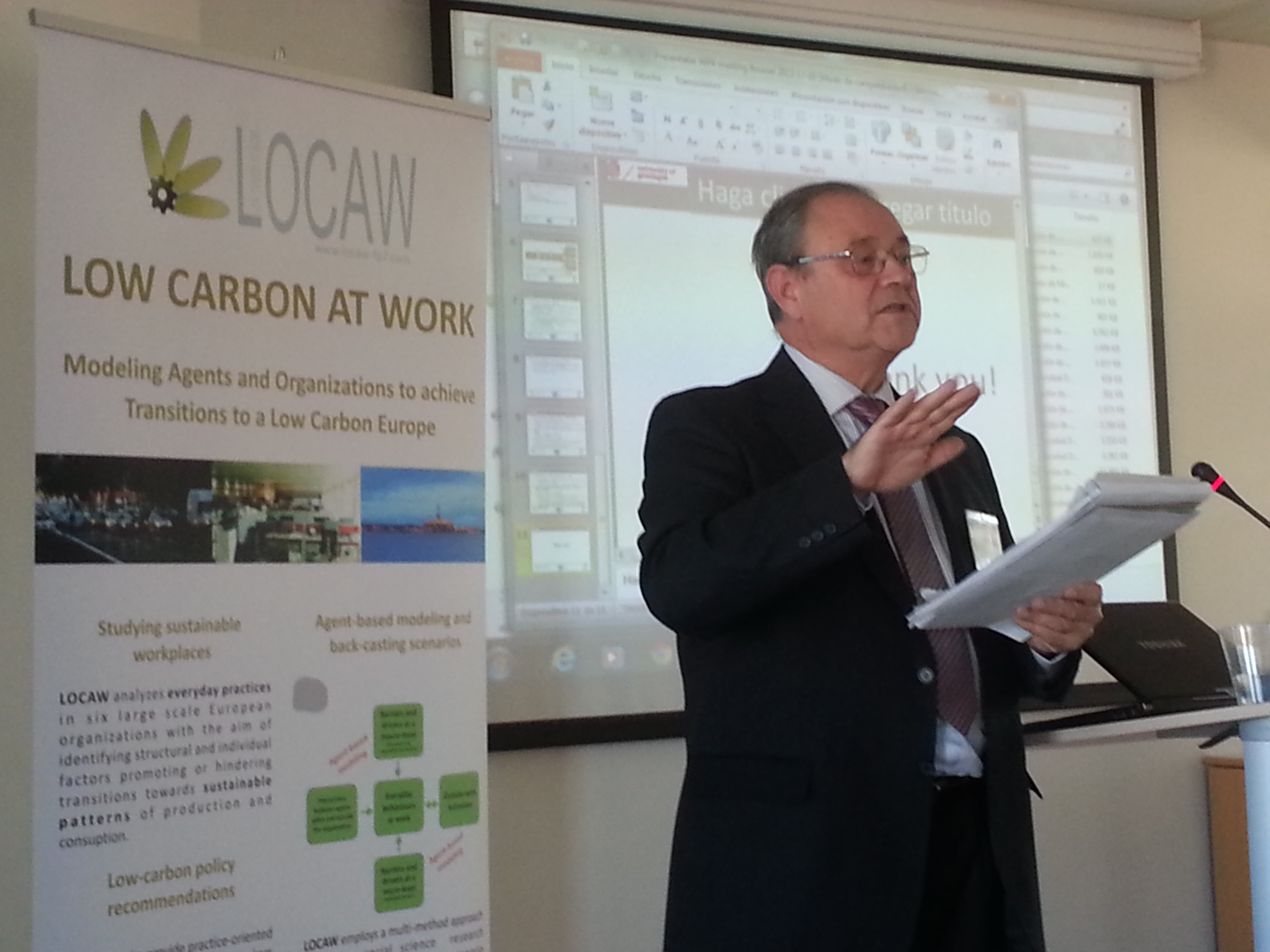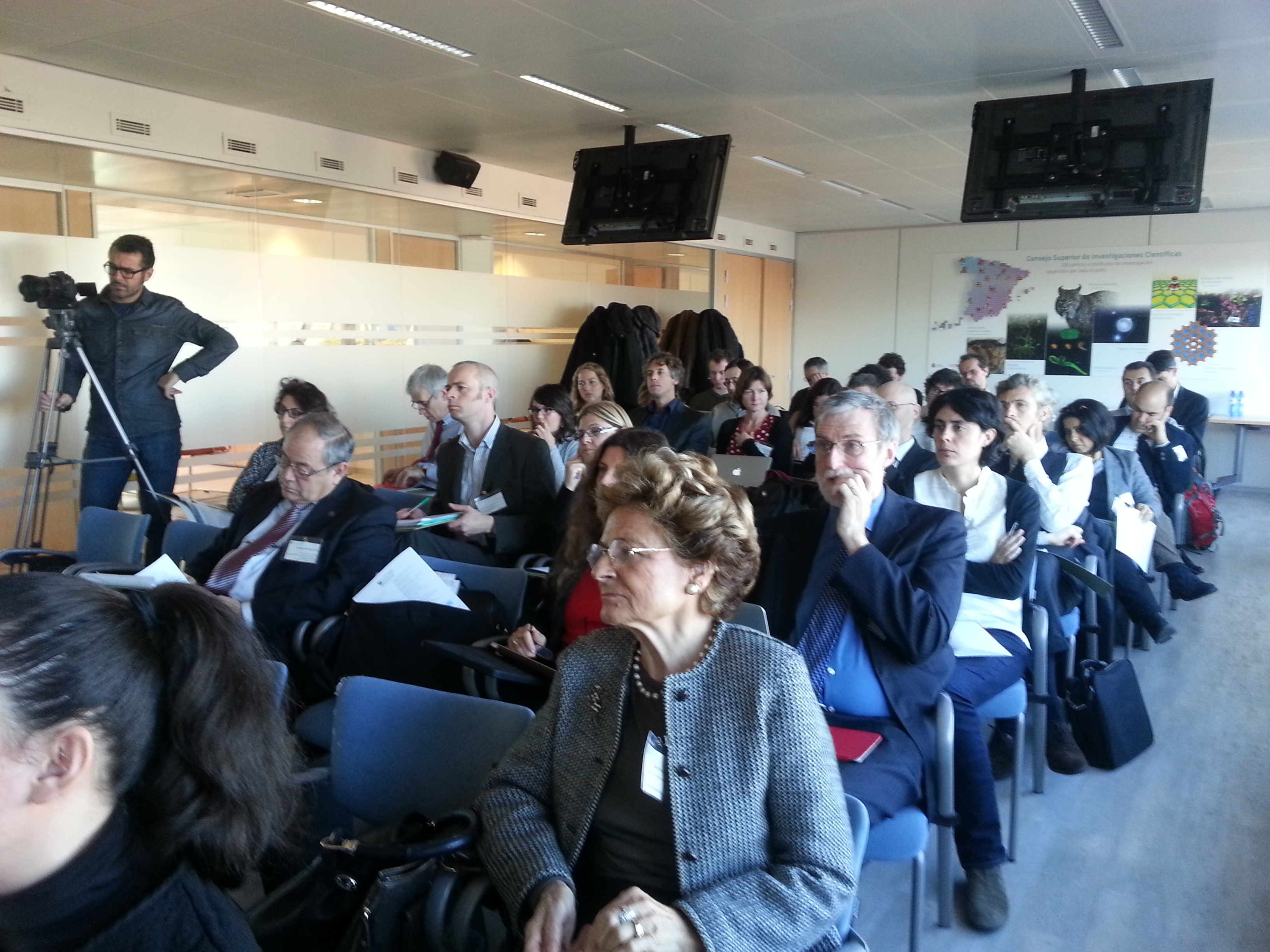 ES - 12/10/2013. EL CONSORCIO LOCAW PRESENTÓ EN BRUSELAS LOS RESULTADOS DEL PROYECTO LOW CARBON AT WORK: PRÁCTICAS SOSTENIBLES EN EL ENTORNO DE TRABAJO.
ES - 12/07/2013. EL CONSORCIO LOCAW LLEVARÁ A BRUSELAS SUS PRÁCTICAS SOSTENIBLES EN EL TRABAJO. El Correo Gallego.
ES - 12/06/2013. RICARDO GARCIA MIRA COORDINA EN BRUSELAS UNA JORNADA SOBRE PRÁCTICAS SOSTENIBLES EN EL ENTORNO LABORAL. La Voz de Galicia.
UNFCCC - 11/23/2013. WARSAW CLIMATE CHANGE CONFERENCE. Decisions adopted by COP 19 and CMP9.
UNEP - 09/26/2013. CLIMATE CHANGE 2013: THE PHISICAL SCIENCE BASIS. The Twelfth Session of Working Group I (WGI-12) will take place from 23 to 26 September 2013 in Stockholm, Sweden. This Session of WGI is being convened to approve the Summary for Policymakers (SPM) of the Working Group I contribution to the IPCC Fifth Assessment Report (WGI AR5) and accept the underlying scientific and technical assessment.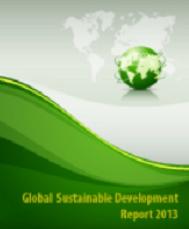 UN - 08/01/2013. GLOBAL SUSTAINABLE DEVELOPMENT REPORT 2013. According to the high-level guidance, the objective is to "strengthen the science-policy interface". The target audience consists of policy makers. A concise summary should also be of interest to the interested the general public. The scope is the entire sustainable development agenda at global and regional levels.

EU - 05/30/2013. ORGANISATION ENVIRONMENTAL FOOTPRINT: CALL FOR VOLUNTEERS. Organisation Environmental Footprint (OEF) is a Life Cycle Assessment (LCA) based method to calculate the environmental performance of an organisation. It was developed by the European Commission's Joint Research Centre based on existing, extensively tested and used methods. The Commission is now issuing a call for volunteers.
EU - 05/08/2013. STOA ANNUAL REPORT 2012. Parliament´s Unit for Science and Technology Options Assesment mainly assesses the impact of introducing new technologies and identifies the best possible options for action, from a technological point of view. In 2012 STOA focused on eco-efficient transport, sustainable management of natural resources, security of the Internet, e-Government, cloud computing and social networks.
USA - 04/23/2013. CALL FOR PROPOSALS ANNUAL MEETING OF THE AMERICAN ASSOCIATION FOR THE ADVANCEMENT OF SCIENCE: Meeting Global Challenges: Discovery and Innovation, Chicago 13-17 February 2014.
ES - 03/21/2013. AULAS NA COSTA DA MORTE. A UDC e o Instituto de Estudos e Investigación Xoan Vicente Viquiera organizan a VI Edición destes encontros, centrados na vulnerabilidade social.
UNEP - 16-17/02/2013. GLOBAL MAJOR GROUPS AND STAKEHOLDERS FORUM. Nairobi, Kenya. In conjunction with its upcoming first universal session of the Governing Council / Global Ministerial Environment Forum. Rio+20: from Outcome to Implementation, UNEP is organizing the 14th Global Major Groups Forum.
EU - 02/11/2013. CONNIE HEDEGAARD, EU COMMISSIONER FOR CLIMATE ACTION LAUNCHES A LOW CARBON CONTEST, calling on creative and innovative minds from across the EU to put their green innitiatives to the test. THE WORLD YOU LIKE CHALLENGE is part of the European Commission´s climate action campaign: A world you like.

10th BIENNIAL CONFERENCE ON ENVIRONMENTAL PSYCHOLOGY will be held 22-25 September at Otto von Guericke University in Magdeburg, Germany. This Conference will bring together people from all over the world interested in the field of environmental psychology to meet, share experiences, present research and discuss ideas with regard to the state of the art in environment and behaviour research.
EU - 01/29/2013. EUROSCIENCE OPEN FORUM. ESOF 2014 will take place in Copenhagen from 21 to 26 June. Call for proposals deadline: May 9th, 2013. ESOF is a biennial conference which was first held in 2004 in Stockholm and has since then been held in Munich 2006, Barcelona in 2008, Torino in 2010 and Dublin in 2012. The Stockholm success was unprecedented and has been increasing ever since. In response to this exponential growth, the previous ad hoc committee structure that secured the management of the event has recently be complemented by a permanent base in Strasbourg.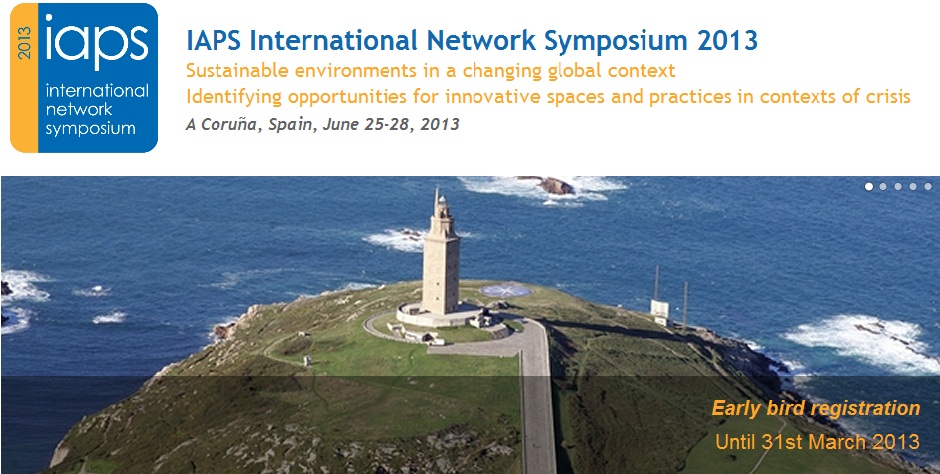 IAPS - 12/21/2012. INTERNATIONAL NETWORK SYMPOSIUM 2013. Sustainable Environments in a changing global context. Identifying opportunities for innovative spaces and practices in contexts of crisis.
UNFCCC - 11/26/2012. DOHA CLIMATE CHANGE CONFERENCE. The UN Climate Change Conference in Doha kicks off with calls to implement agreed decisions, stick to agreed tasks and timetable.
UK - 11/21/2012. CONFERENCE: THE ROLE OF THE EU AS AN INTERNATIONAL CLIMATE ACTOR. The failure of world leaders to reach agreement at COOP15 in 2009 brings the need for a strong international climate regime into a sharp relief. A key actor in such a regime is the EU which aspires to a leadership role in global climate change politics.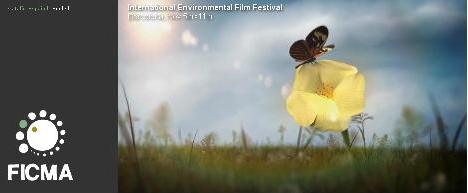 FICMA - 11/05/2012. INTERNATIONAL ENVIRONMENTAL FILM FESTIVAL, BARCELONA. FICMA celebrates its 19th edition acting as a window of the Sundance Film Festival and the Redford Center in Spain. This year it will host the European premiere of the documentary WATERSHED (USA, 2012, 60´) directed by Mark Decena.
UNEP - 11/05/2012. Intergovernmental Panel on Climate Change Working Group III Meeting in Vigo. This IPCC Working Group focuses on Climate Change and is currently preparing the 5th Assessment Report, an update of knowledge on the scientific, technical and socio-economic aspects of the climate change.
FR/USA - 10/27/2012 EMPLOYEES AT GREEN COMPANIES ARE SIGNIFICANTLY MORE PRODUCTIVES. Professor Magali Delmas, an environmental economist at UCLA´s Institute of the Environment and Sustainability and Sanja Pekovic from France´s University Paris-Dauphine are the first to study how a firm´s environmental commitment affects its productivity.
GLOBAL ECO FORUM 2012 - 10/25/2012. Euro-Mediterranean Forum on Sustainability, a multistakeholder international meeting to dialogue and create agents of change towards sustainability.
ES - 09/20/2012. A UNIVERSIDADE DA CORUÑA PON EN MARCHA UN PROGRAMA DE PRÉSTAMO DE BICIS. A Oficina de Medio Ambiente da UDC redactou unha serie de documentos sobre a circulación pola cidade da Coruña e o acceso ao Campus de forma segura.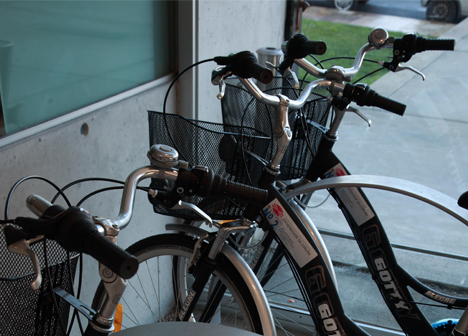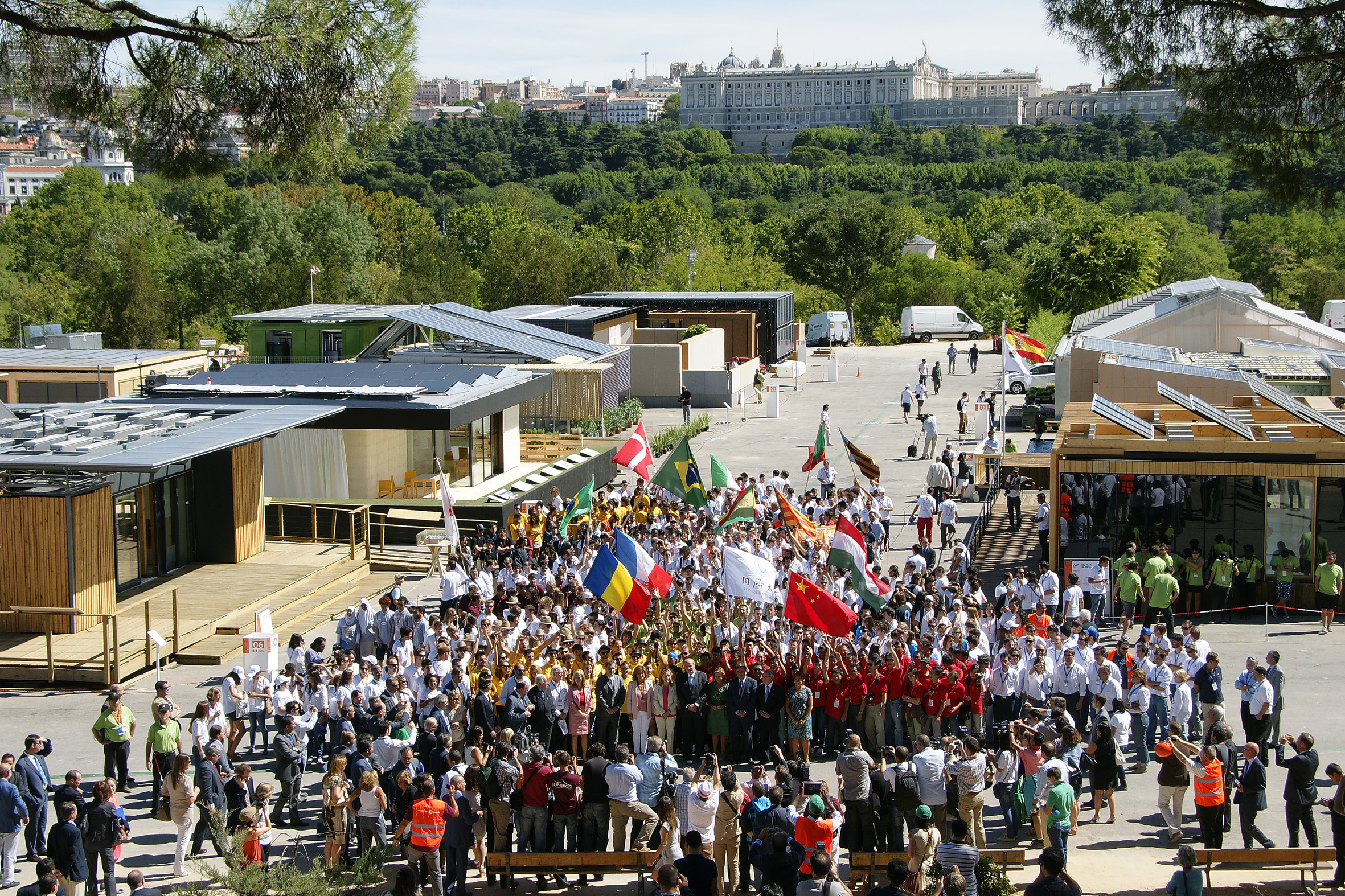 EU - 09/13/2012. SOLAR DECATHLON EUROPE. International Competition for Sustainable Solar Houses. Madrid from 14th to 30th September at the Villa Solar (Casa de Campo).
UN - 06/08/2012 YOUTH, THE NEXT WAVE FOR CHANGE. World Ocean Day focuses on youth as the most promising members of the public to reach out to if you want to effect lasting change.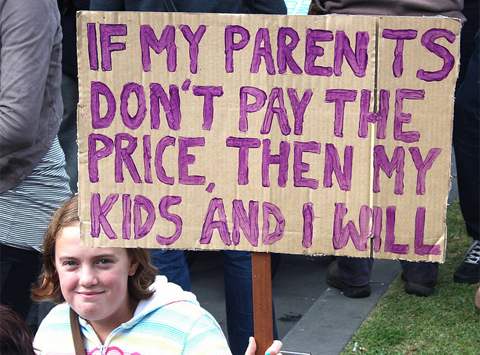 UNEP - 06/05/2012 WORLD ENVIRONMENT DAY. We said "Every Year, Everywhere, Everyone". And they heard us. This year will certainly go down as one of the biggest WED celebrations in History.
EU - 05/02/2012. EUROPEAN ROUND TABLE ON SUSTAINABLE CONSUMPTION AND PRODUCTION. The ERSCP 2012 places special emphasis on intense and vivacious dialogue between research and business.
EARTH DAY - 04/22/2012. PLANNED OBSOLESCENCE. Arte France - Televisión Española - Televisió de Catalunya. Directed by Cosima Dannoritzer (Spanish - French - English - Catalan).
EU - 03/15/2012. HOW TO LINK QUESTIONS OF SOCIAL ACCEPTANCE WITH SCENARIO CRAETION PROCESS?. Low Carbon Societies Network. Final Conference, Paris.
ES - 02/25/2012. GRANDES EQUIPOS Y GRANDES PROYECTOS. Generando sinergias en la lucha contra el cambio climático.
UK - 02/14/2012. SHELL FUTURE ENERY SCENARIOS: "Zone of uncertainty" ahead.
ES - 02/19/2012. LA UNIVERSIDAD DE LA CORUÑA COORDINA UN PROYECTO SOBRE REDUCCIÓN DE CO2. Esta semana se reúne el Consorcio dirigido por el Profesor García Mira en la ciudad sueca de Umea.
UN - 01/30/2012. ADDIS ABABA. THE HIGH LEVEL PANEL ON GLOBAL SUSTAINABILITY PRESENTS ITS REPORT TO THE SECRETARY-GENERAL The Panel´s Final Report "Resilient People, Resilient Planet: A Future Worth Choosing" contains 56 recommendations to put sustainable development into practice and to mainstream it into economic policy as quickly as possible.
EU - EUROPEAN JOURNAL OF TEACHER EDUCATION. 01/31/2012. Teacher training in Spain towards sustainability: implementation and analysis of "ecomethodology". Pedro Vega & Pedro Álvarez.
UNFCCC - 11/28/2011. DURBAN CLIMATE CHANGE CONFERENCE. The discussions will seek to advance the implementation of the Convention and the Kyoto Protocol, as well as the Bali Action Plan and the Cancun Agreement.
ES - 11/15/2011. V EDICIÓN DE AULAS NA COSTA DA MORTE. Las jornadas estarán dedicadas a la Sostenibilidad Social y al Desarrollo Local. La Voz de Galicia. Descargar Programa.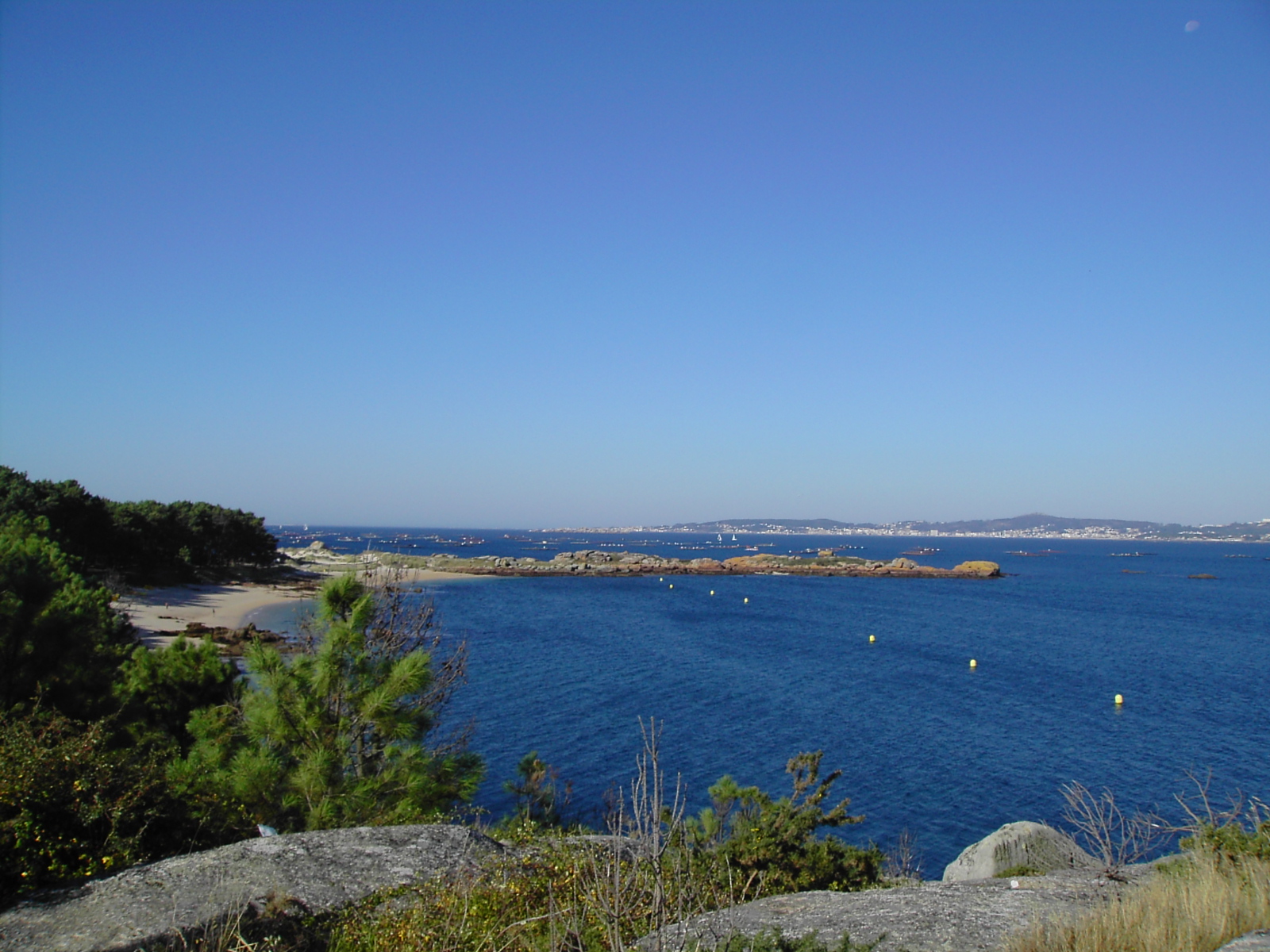 ES - 11/04/2011. SE APRUEBA EL PLAN NACIONAL DE MEJORA DE LA CALIDAD DEL AIRE. MARM. Descargar Documento.
ES - 10/11/2011. LAS EMISIONES DE GASES DE EFECTO INVERNADERO EN GALICIA 1990-2009. Ecoticias. Informe Verdegaia desde las Estadísticas Oficiales del MARM.
WHO - WORLD HEALTH ORGANIZATION CALLS FOR IMPROVED CITY AIR QUALITY TO PRESERVE HEALTH - 09/26/2011. In many cities air pollution is reaching levels that threaten people's health according to an unprecedented compilation of air quality data released today by WHO.
EU - EUROPEAN MOBILITY WEEK - 09/16-22/2011. European Commission - Environment. Ten years promoting initiatives related to sustainable urban mobility.
WORLD ENVIRONMENT DAY - 06/05/2011 WED 2011: FOREST: NATURE AT YOUR SERVICE. United Nations Environment Programme.
ROM - 5/3/2011 EMISII REDUSE DE DIOXID DE CARBON LA MUNCA LOW CARBON AT WORK. News Letter UVT.
ROM - 4/1/2011 EMISII REDUSE DE CARBON IN PROCESUL MUNCII. Aqua Stiri.
ES - 1/25/2011 LA UDC COORDINARÁ UN PROYECTO EUROPEO PARA BUSCAR LA SOSTENIBILIDAD EN EL PUESTO DE TRABAJO. Xornal de Galicia.
ES - 1/18/2011 LA UNIVERSIDADE DA CORUÑA COORDINARÁ EL PROYECTO EUROPEO LOW CARBON AT WORK. Europa Press.
ES - 1/18/2011 RICARDO GARCÍA MIRA PRESENTA UN PROYECTO SOBRE CONDUCTAS SOSTENIBLES. La Voz de Galicia.
ES - 1/18/2011 GALICIA LIDERA UNA INVESTIGACIÓN DE LA UE PARA FRENAR EL CAMBIO CLIMÁTICO. La Voz de Galicia.
ES - 1/18/2011 LA UNIVERSIDADE DA CORUÑA COORDINARÁ UN PROYECTO EUROPEO PARA ANALIZAR CONDUCTAS SOSTENIBLES EN EL LUGAR DE TRABAJO. 20 Minutos.